50% discount on Selfcare isn't Selfish ecourse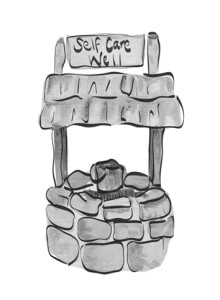 If you have enjoyed reading "Self Care isn't Selfish" you might be interested in a self paced ecourse, based on the book.

The book includes exercises which you can do on your own. However, I understand that taking the time to complete the exercises and then actually making changes can be challenging, especially if you are used to putting your own needs last. This course is designed to make it easier and more sustainable for you to practice self care, by including personal coaching.  We work in partnership throughout the course..

List price for the three month supported course is $280 (Australian). I am offering the course at 50% discount to the first five people who book in.

What you will receive for your $140 :
7 lessons including "homework" for you to complete and email to me.
Support, feedback and suggestions on your "homework" via email,
3 half hour coaching calls on the phone or skype (valued at $150)
Valid for 3 months from commencement of course
If you are interested in experiencing coaching, this might be a perfect way to dip your toe in the water.
Ready to give it a try? Not quite sure? Either way please do contact me at susie_coach@bigpond.com
let me know whether you'd like to
book into the course,
receive more information on the course or
book a complimentary 1 hour coaching call
or just say Hi !
'A little boy was having difficulty lifting a heavy stone. His father came along just then. Noting the boy's failure, he asked, "Are you using all your strength?" "Yes, I am," the little boy said impatiently. "No, you are not," the father answered. "I am right here just waiting, and you haven't asked me to help you.'
– Anon
'Asking for help does not mean that we are weak or incompetent. It usually indicates an advanced level of honesty and intelligence.'
– Anne Wilson Schaef, Author